Your girlfriend is about to get married soon and you have been put in charge to plan the bachelorette party. It is a tough job but do not worry, we got you covered with 11 cool ideas to make it memorable.
1. Go to (Adult!) Camp
If you want to release your inner child and get back to the simple and pure fun of doing some open air activities with your best friends here are a few options for you. Club Getaway organizes several camps for adults, some of them gather groups with same interests, make sure you check their dates from May to October. This is a good option for people living in New York area, each camp lasts 3 days and costs a bit less than 500 dollars.
Another option, especially if you are not from the East Coast can be Camp No Counselors which has several locations around the US. Each camp lasts about 3 days and has a cost ranging between 550 and 750 dollars.
If you like this idea for a bachelorette party you can check a broader list of camps for adults, some of them have also specific themes. 
2. Bachelorette photo challenge
This is a kind of fun game that you can play as a group or a challenge for the bride-to-be. Pick a list of situations, actions or items that the bride or the whole group shall try to frame in a camera (your smartphone is fine too) and shoot to freeze the moment. Depending on the challenges and theme that you pick you can make the game easy or difficult, smart or sexy, or just right for the bride. If you like it but you are out of ideas, try to take a look at this examples of challenges and do not be afraid to imagine!
3. Take a class (cocktail, cooking, pole dancing…)
Learning new skills is always a good thing to do and it can be a very fun activity to share with friends during a bachelorette party. So, why not taking a class in something that you all like but you would hardly pick to do all by yourself? Do you enjoy cocktails in bars and would like to know how to make exquisite ones at home to surprise your friends, family and boyfriend? Take a cocktail class like those proposed by Mixology Classes USA. Are you more an adventurous and fit kind of girls? Test your skills and try something a bit extreme like Climbing and Mountaineering. You can also go sexy and learn to tease with a burlesque class or why not, a pole dance class. Do you want to unleash the inner-artist in you and maybe embarrass a bit the bride and her friends? Take an art class with nude models, it is nice and fun, and who knows, you might discover that you are pretty good with your hands… at drawing!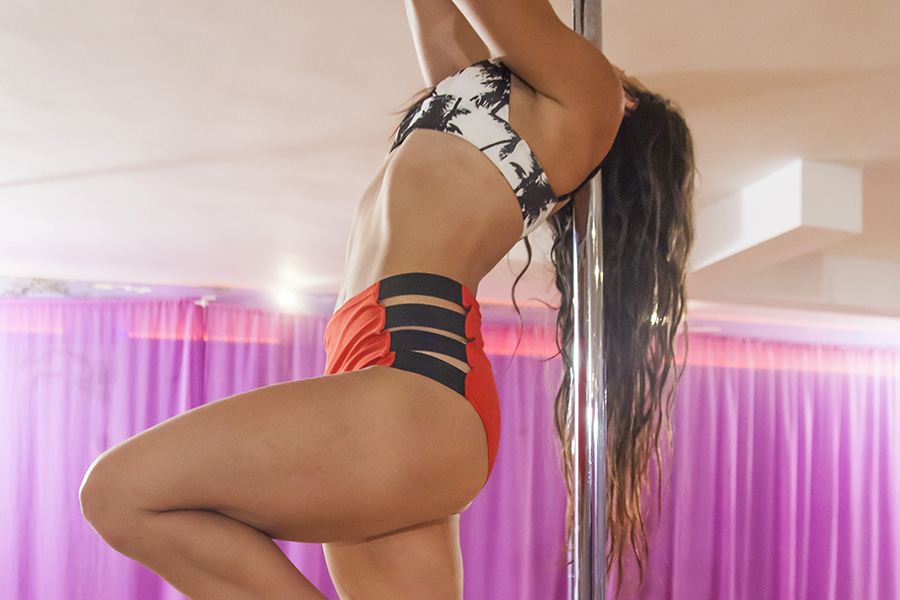 4. Plan
a road trip together
As you grow up business and responsibilities get in the way, sometimes a bit at a time some others all of a sudden. Why not taking a break from everything and indulge in a road trip with your best friends? Pick a location that you always wanted to visit, get there by car and plan the trip as you travel. Drive easy! Enjoy the ride and the travel itself, sometimes it is more important than the destination. The party does not need to stop once arrived, here is a list of great cities where to spend a bachelorette party and you can pick more ideas from this list. 
5. Hire a photographer and a model and pose with him
Ever wondered how it feels to be the girl in those photos in the magazine? Being on a magazine cover will not be easy but you can live the experience of being a model and a bachelorette party is a great moment to do so. If any of the girls is a good photographer you can look for a male model (maybe one who also pose for artistic nudes…) and book him for a photo shooting. A fun idea to make things more interesting and also a bit easier for the models-for-a-day is to select some photos involving a boy and one or more girls beforehand and then try to recreate the same images with your friends and the hired model. You can also assign the photos randomly to the guests of the party.
A good place to start is looking for a model on Model Mayhem. Make sure you describe very well what is the idea and that it is for a party; professionals may be ok or even enthusiast about the idea, but it is always good to make things clear for everyone to avoid any possible misunderstanding.
If no one has any experience with photography it is also a good idea to hire a professional photographer; depending on your budget you can also have him around to take photos during the whole party.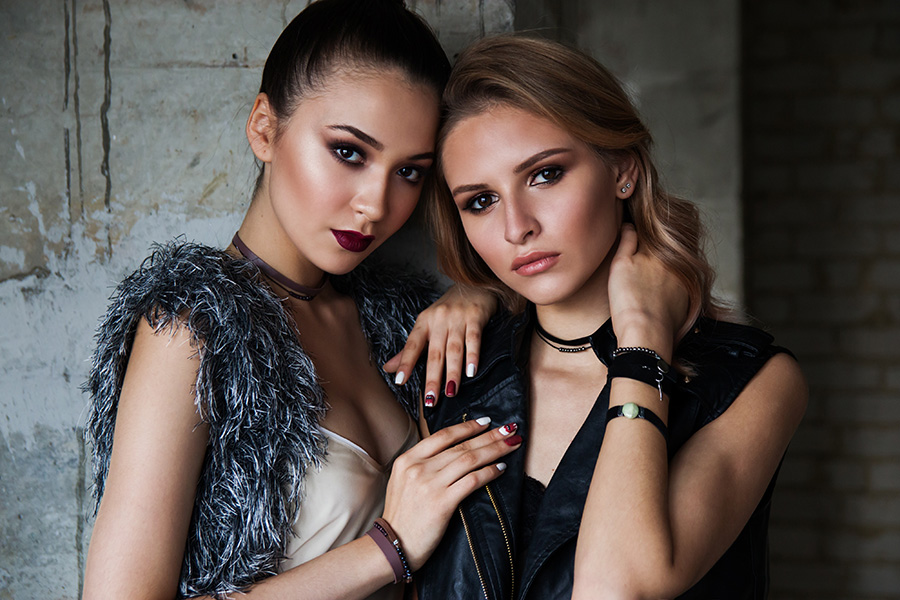 6. Health and wellness retreat
Not all the parties need to be good for the spirit but not as good for the body (especially liver!). There is nothing better to celebrate a healthy bachelorette party than take a break from the stressful everyday life and relax in a nice spa with your best friends. Saunas, steam baths, jacuzzis, massages, soft music and healthy drinks, don't you feel better already? There is plenty of spa all over the world and the US, but if you would like to look for those considered the best in the United States, here is an interesting selection to pick from.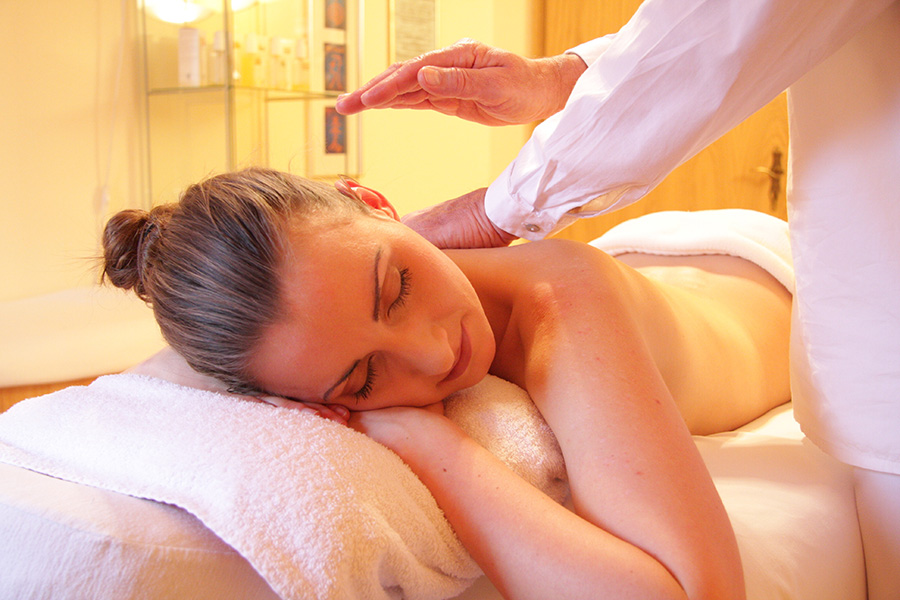 7. Slumber party or pool party
Either of those can be a fantastic way to celebrate with your friends. The first one can be a perfect choice for a winter bachelorette party, spending a long night in a cozy and warm house with movies, games and talks. You can also give the slumber party a sexy twist if you prefer, instead of pajamas have your guests come with a lingerie-only outfit and celebrate your beauty!
The second is our favorite regarding parties, no matter which kind are they, nothing says party as a pool and it would be our pick for a summer bachelorette party! Bring some music, fresh drinks and some pool games to make it a party you will always remember.
8. Rent a boat
Do you dream big? Make your bachelorette party grand! Rent a boat, or a small yacht, and share this fantastic experience with your friends. You can plan a trip to some nice spot where you can bath away from anybody's sight, relax while sunbathing on the deck and sipping that glass of champagne with fresh fruits that is the cherry on the cake of a wonderful boat trip.
With the privacy of your new toy for rich kids for a day (or more!) you can enjoy things that you would not dare to try on the land, ever thought about getting a full body tan, no tan lines whatsoever?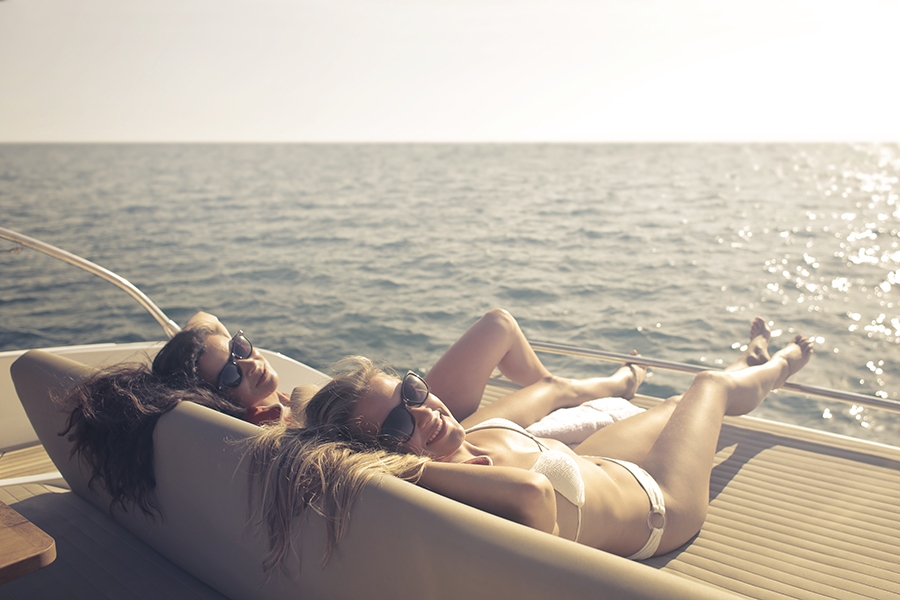 9. Naturist experience
Talking about no-tan lines… Naturism is all about freedom, there is anything kinky in it, but for a first timer it can give a bit of thrill and embarrassment, seems like a perfect idea for a bachelorette party. Leave all your worries and cloths behind you and immerse yourself in nature without any barrier between you and your surroundings.
This is an awesome idea for anybody looking to do something special, maybe a bit crazy but at the same time fun and enjoyable… at least in the hot season. Just mind that there are special places where you can practice naturism without breaking the law, here is an handy resource to pick the right place.

10. Play games 
No matter what it will be the theme of the night or the place where you will celebrate the bachelorette party, playing some games can always be a good idea to have good fun or spice things up a bit. There are many games that with little or no expense at all can be performed in groups, just among the girls of the party or even involving other people around you. One of the most common games is the Groom Question Game, where you will need to write beforehand a set of questions that the groom will then answer about him and then the bride-to-be will have to answer about him, let's see how they really know each other well!
Another popular game is the lingerie shower, that you can twist turning it also into a quiz: each of the guest can buy a piece of lingerie (don't be too classic here, be brave!) and then the bride-to-be will have to guess who gifted each piece.
Some other games can be played around wherever you are, like scavenger hunts, there can be several types to choose from, but our favorite is the challenges ones: think about a set of brave and embarrassing challenges and then have the bride or group of participants complete the whole list. The winner gets free drinks for the whole night!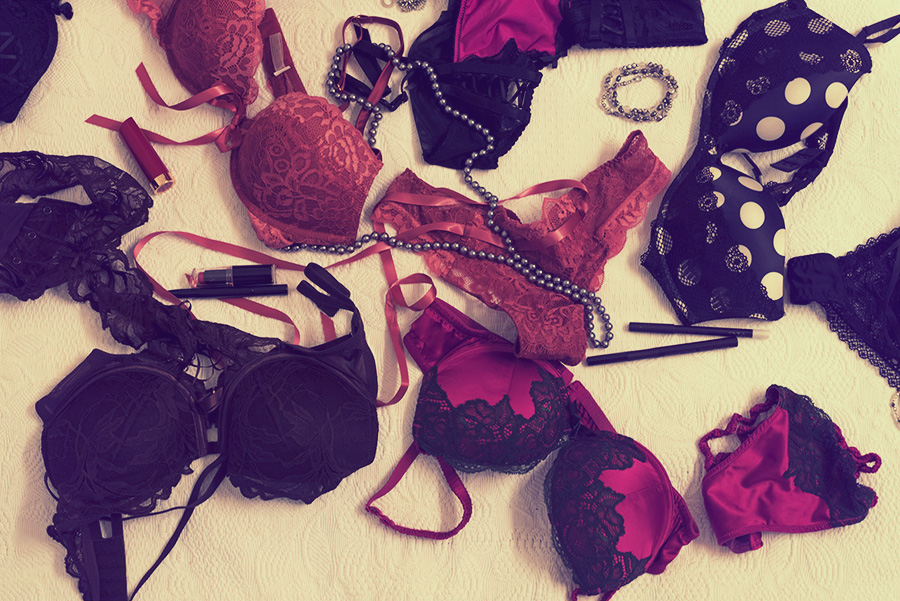 11. Play with boyfriends too
You may have noticed that many of these cool ideas for a bachelorette party can easily fit guys as well. So if you have a nice group of friends who loves to spend time together why splitting up? Take the chance and enjoy a nice little vacation or a wild night together. We can ensure you it will be a lot of fun and we do mean a lot. There can be many activities and games that done and played involving guys, will be much better, and in the end you are still among your best friends. Not sure about which games to play? Truth or Dare can be a fun option to have some fun, especially if played in the Spicify way.
If you like the idea but you haven't found the perfect game to play with your friends, maybe it was not on the market yet! We are working on our game, Spicify, which is ready for production, but first we need your help to spread the word and reach the goal for our Kickstarter Campaign so that we can produce it. We will launch a new campaign in early 2020. Keep in touch with us and stay updated on the game development and funding campaign by registering to our newsletter.
How about you? Do you have any ideas worth sharing? Tell us in the comments below, we are so curious to hear from you and your bachelorette party!